はやし浩司

Flowers


Hiroshi Hayashi
はやし浩司

TO FRIENDS WHOSE NATIVE LANGUAGE IS ENGLISH!
Oct 20th, 2001***************************************************************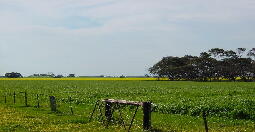 Bob's Farm in Bordertown, Australia

Unlit Candle

On the ceremony of the wedding for Soichi and Denise, Dianne, Denise's Momther and
Akiko , Soichi' s Mother tried to light the big candle after lighting six candles on the alter,
but they could not light it. At the moment when they were embarassed at the accident, I
could not stop thinking that I shoulld go step-forward to hep them. nit was only accident
that shades the wedding with some kind of regret. Except this everything went all right, too
all right. But this is the problem. Too good measns too bad. Look at Denise and Soichii. They
have had no problems for their wedding. Both families agreed to their wedding as far as we
know and none made objection against them. Both of them are highly educated and healthy.
Moreover they are intelligent and they have the power to live in this world. What is the
problem? I mean their life seemed to be too good from the begininng. But this is the
problem. They fear nothing. They are afraid of nothing. But this is the problem.

On the way back from USA to Japan, Akiko and I discussed about this and this is our
conclusion. This is the only one warning to them. Too good life often brings them to the
worst. So be careful. So be patient to live. Pay more attention to your life. The God they
believe in have warned them. Of course they don't have to worry about it. Because we are
with them as long as we live. After we die, we would look after them more patiently. We will
never let them be unhappy in any case. The candle is the candle they light by themselves
at the end of their life. Until then they will have learned what the real happiness is. Just give
the God some time until they light the candle by themselves. This is more important. But
Soichi and Denise, don't forget that Devils are always waiting for you to fall into their web to
make you unhappy. This is the warning the God has given to you. Don't forget about the
unlit candle whenever and whatever happens to you. It is both of you that will make the
final decision and decide the fortune. It is also both of you that will light the last candle. And
when both of you can light the candle at the last stage of your life, the God will simle at
you. This is your life-homework that both of you keep in your deepest heart. We love you
now and we will love you forever and we promise that we will guard you. So no worries.

Hiroshi  (Oct 28th, on my 54th birthday)

My friends,

Please send me your articles or essays you write. I take it honor to list it up
here for more readers. Please do so for the sake of me as well as the readers
of this website. Thank you for your attention!

To Bob,

I came back from the Sates safely. I am all right, though airplanes terrified me much. Thank
you for your advice. Without the advice, I would not have been to the Sates.

To Denise,

How are you? I hope you have returned from Florida where you had a wonderful time. We
are all fine and have no problems.

To Jim,

I am reading the Bible a bit by bit. It is a good fun. I am enjoying it, for I can read this Bible
without much difficulty. Thank you for your kind cooperation.

To Dennis,

How are you? How is the spring time there? Are you all fine?

To Danny,

Please don't look into the light itself. And to erase your voice in the watch, keep pressing
the right down button for a few seconds. then you can record your new voice about 30
seconds. If you have some trouble with the watch, please ask Soichi for help.

To Everybody,

I am trying to write more parts of this site in English. Please come and visit me sometimes
and I hope you will enjoy this site in your language. I think I can write better in the near
future. I shall improve my ability of English by writing in Englsih. Can you understand my
poor English?

To Bolt,

How are you? We just came back again from the Sates where we had a wedding recertion
of our son. Thank you again for your kind help you shoued us last time.

To Malcolm,

How are you? I am sorry I have not written to you for such a long time.

*****************************************************************************